We had a busy weekend over Memorial Day, as usual. We got to see everyone at the 2009 Haute Dog Fest- it was a lot of fun! Then we got to relax & celebrate great-grandma's birthday at the lake. Here are some photo highlights.
He got to drum for the first time on a drumkit in the home studio. He loved it!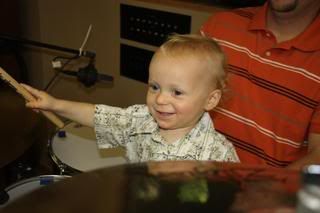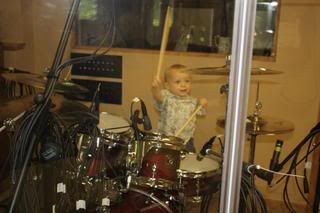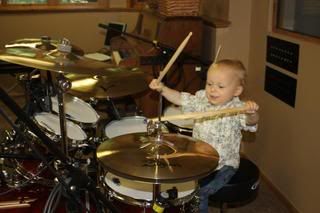 Co-star of the Haute Dog Fest- the Coney!
Corbin found a hackey sack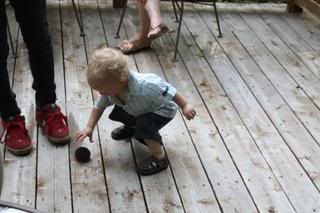 Daddy, will you show me how to play with this?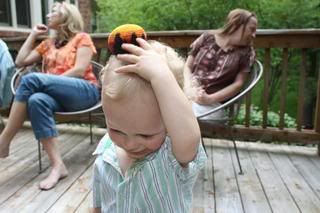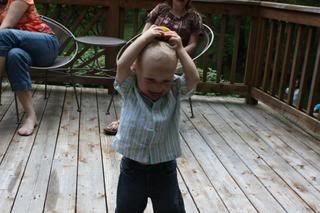 Found a seat just his size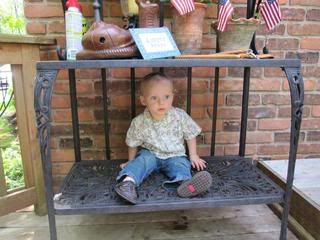 Celebrating with great- grandma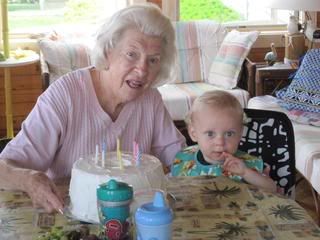 Playing outside with Grandma KK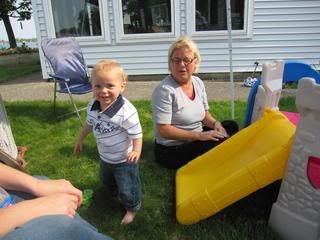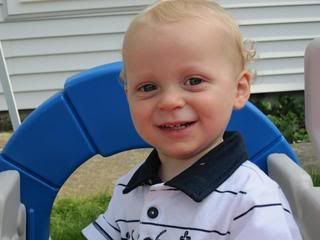 Swinging with Aunt Jeni
And before we go, here are a couple of drumming videos!