We had Corbin's brothers on October 18th! Last night, we brought them home & Corbin got to meet them for the first time.
At first, the introduction didn't go very well. He got a little fussy at first, but Daddy took him outside to burn off some energy, and then we tried again.
A little hesitant at first...
He decided it would be okay to "count" the babies. Cameron is number one...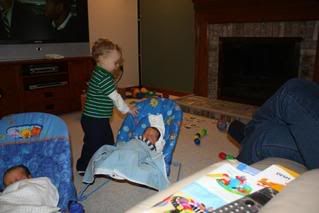 and Jameson is number two...
Shhhhh... baby's sleeping
Gently touching Jameson's head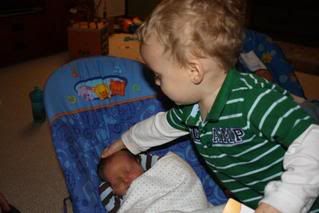 with a little help from Daddy
Gently touching Cameron's head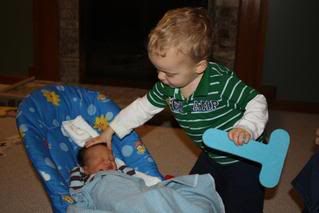 Today, he was giving both babies high fives & he continues to pat their little heads.