We finally made it out to COSI today, which is like a children's science museum. We might have to get a membership there b/c Corbin loved it! He especially liked the waterplay area. He got a little overstimulated though, and refused to nap today. We met up with some other kids in our group there.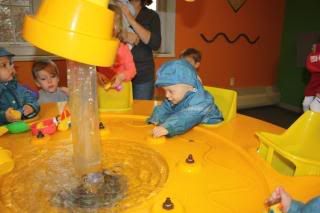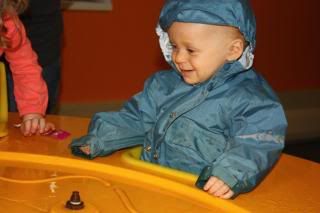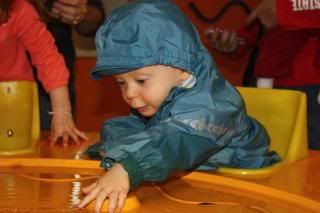 I love his face in this one. You can just see those wheels turning!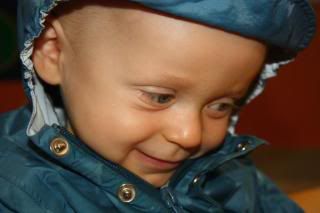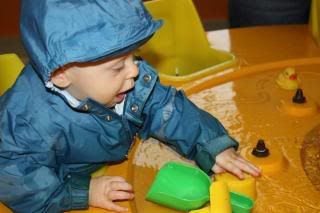 He had his mouth open in a lot of pics because he was squealing with joy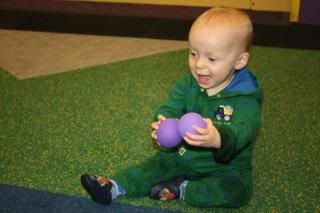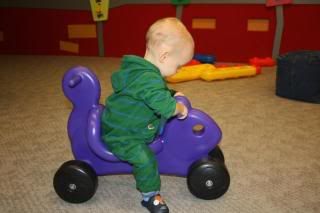 Who's back there?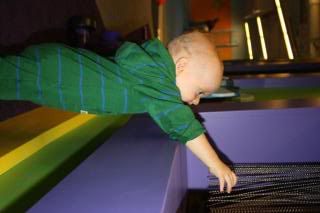 Okay, I'm ready for more water!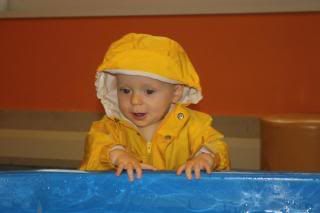 Whatcha doin' Luke?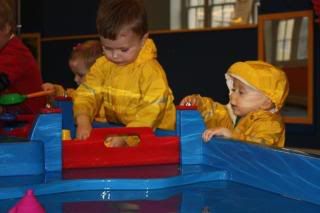 I had to get a couple of pics of him balancing on his tip-toes to reach the water table