We went to the Works on Saturday morning for a playdate with one of the Mommy's groups & Ethan got to come along, too. Corbin was having a very nasty day teething. Coupled with the fact that his morning nap was 20 minutes long, he was a Krabby Patty that day. So no smiles, but he seemed to have a lot of interest in exploring all of the tables.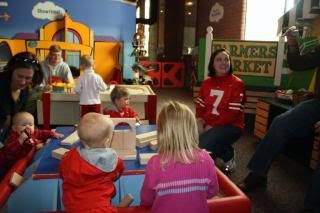 Playing at the block table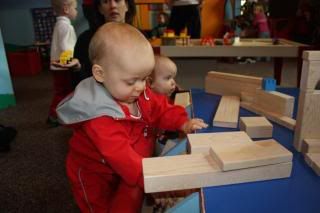 Watching a glass blowing demonstration with Daddy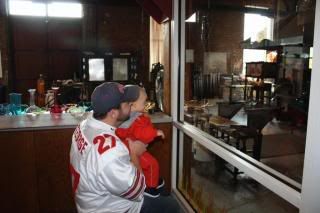 Ethan, look at these cool blocks!
Well, what are you working on?
This table is even cooler than the one at the doctor's office!