Jon has been in Virginia for the past few days, and Corbin & I had the place to ourselves! Thankfully, the weather has been gorgeous, so we were able to enjoy some outdoor time.
Yesterday, on St. Patty's Day, we went to the zoo. His shirt says, "I'm not Irish, but kiss me anyway."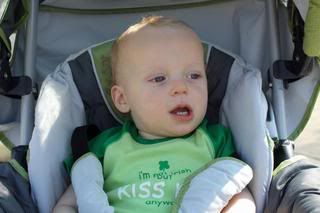 We saw some flamingos right away. Corbin loved them, especially because they are so close to the fence.
His favorite part is always the aquarium. Here's a baby manatee eating some cabbage
Transfixed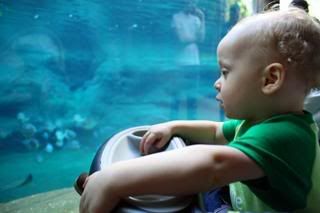 One last animal shot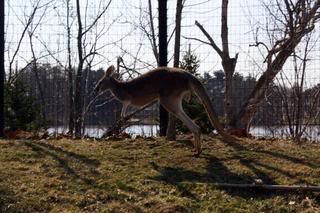 Today, we hit the trail & went to one of the parks. I just let Corbin run around, because the equipment was designed for older kids. He loved watching the geese & running around in the field
He found a stick that he insisted was a great toy. Of course, that made me nervous, so I had to do the whole bait and switch with a sippy cup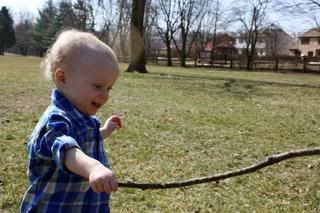 He learned a new word. Geese!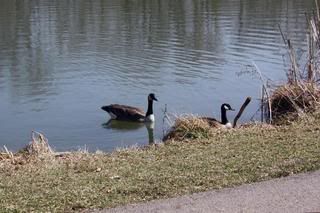 After nap, we went out in the backyard. He was determined to pick both balls up
Hey Mom! I could use some help here!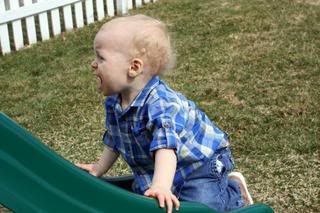 Lady, I said I need assistance!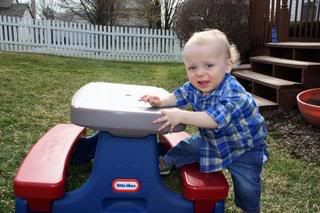 Peek a Boo!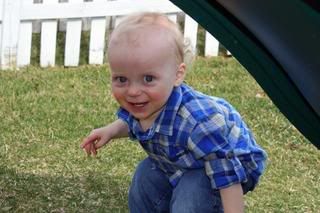 I see you!