We had a couple of really nice, sunny days this weekend. Of course, we broke out the sunscreen & had some fun.
I must admit, it's so hard to get a photo of Corbin lately. He is so busy- he does not have time to pose! So here is what I could get.
One of his new favorite activities is scribbling all over the garage with sidewalk chalk. We don't do it on the sidewalk normally. He is just too impulsive. But I took a couple of photos out there just for show.
Scribbling over mommy's greeting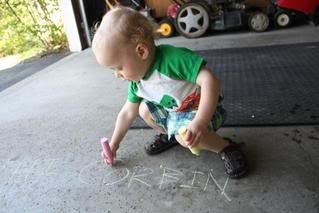 Bubbles from the new bubble gun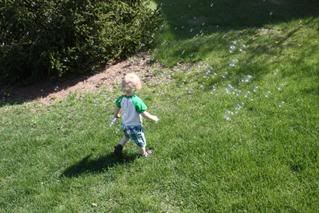 New canvas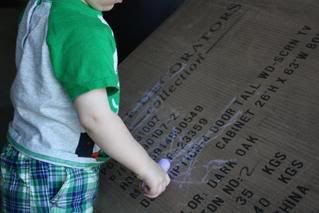 Pardon the background, but he actually looked my way, so I had to snap it!