...and probably mommy's last trip to the zoo for a while. It's just too spread out & difficult for me to trek. I was so exhausted when we got home & my feet were aching.
Corbin had a great time, though! Some of the summer attractions were open now, and they were pretty interactive for him.
In this photo, he was in giggling fits over the zookeeper throwing snacks at the orangatuans.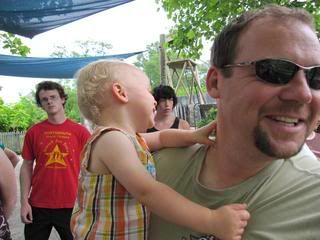 Apparently, this is a hilarious sight to see
We visited the larakeets & Daddy fed them whie Corbin admired them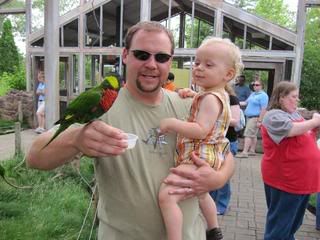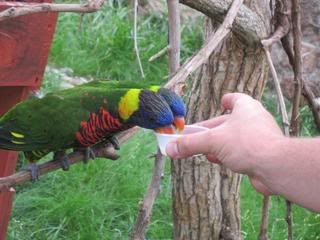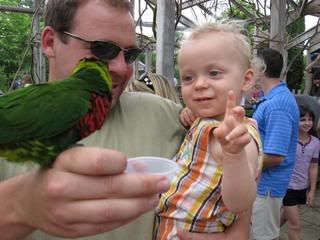 Then we met up with his friend, Sean (you may remember him from his first birthday?) at the aquarium.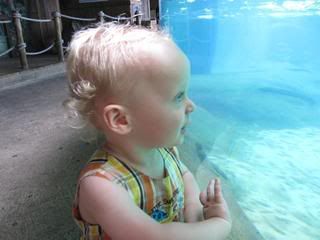 Oooh, a stingray!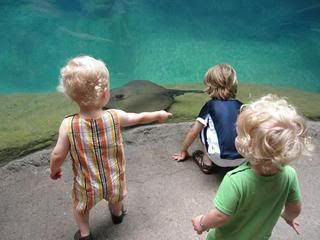 An abundance of blonde curls!