We bought a train table for $30 last Tuesday. It was a deal we could not pass up, since we will soon have 3 boys in the house! I set it up right away, but then I had to put away all of the little pieces until he's old enough not to break them.
Close up of the airport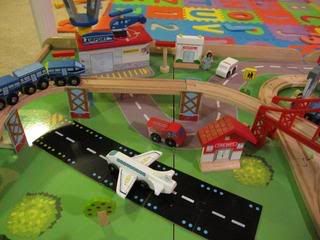 Close up of the hospital, police station & rail workers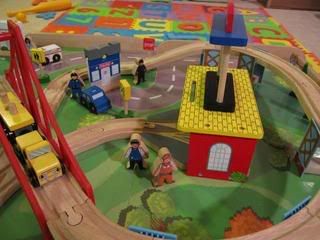 I do have a few more posts lined up already, but I didn't want to squeeze them all into one. I will try & remember to update tomorrow, too, with new Corbin pics.