We did it!
I was sick of it frizzing out because i was too lazy to style it. Jon was freaking because he got the "pretty little girl" comments 3 times this week. It turned out really cute & it was not as emotionally hard as I thought it would be. Lots of pics...
Before
Steve from Blue's Clues makes it a little easier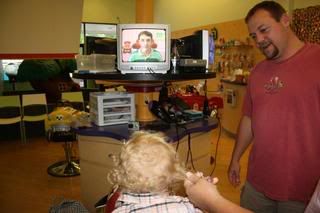 He got to sit in an airplane!
Hmm... what's this lady doing?
A little snip here...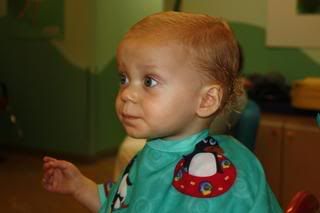 A smile for the camera! While she bagged up the first few locks of hair, he got a little more relaxed (temporarily)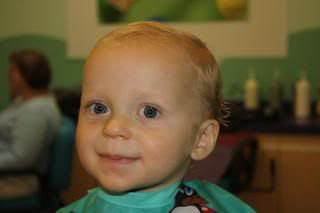 This cut was right after naptime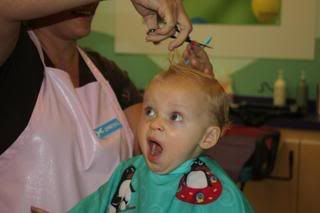 Bribery with balloons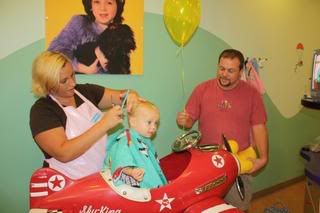 After- he still has curls!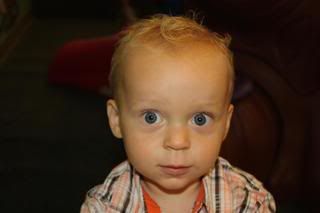 His reward was that he could play in the play area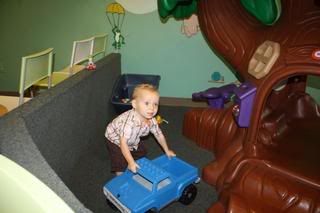 His keepsake certificate