We just got back from our vacation at the lake. Corbin had a blast. He was so excited to socialize with everyone, especially all of the visiting kids next door. He thinks he's one of the big kids, too.
Here's an action shot- playing frisbee with Daddy. Isn't that speedo suit cute? $2 at a garage sale.
Waving goodbye to the people who stayed back at the cottage.
See those curls? They are getting so long!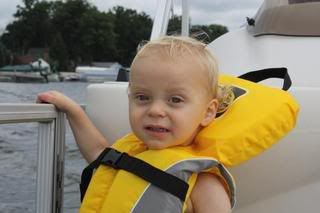 Pointing and commenting on some of the boats that were passing by
A cute pic with Daddy on the 4th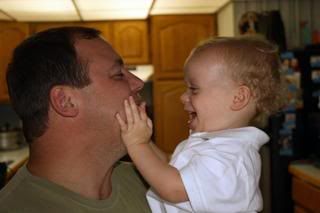 Walking between cottages
Another boat pic. He is missing one shoe!
Strong man with Aunt Jeni
Jon put him in the hammock swing from Mexico. He loved it & giggled as he swung.
Playing cornhole. He loved that board with the little boy holding ice cream on it. He kept sitting on it & pointing to the ice cream, saying, "Iiiice!"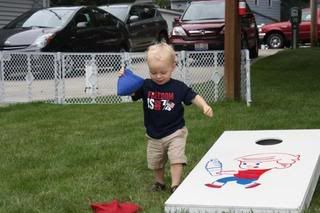 Random cuteness
On our last day there, Jon put him back in the swing. He was having some allergy/eczema flares & I had to give him some Benadryl. That combined with a beautiful day at the lake in a hammock knocked him out. Poor kid. He stopped scratching open his skin, though, so it worked. Here he is sneaking in a smile before he falls asleep.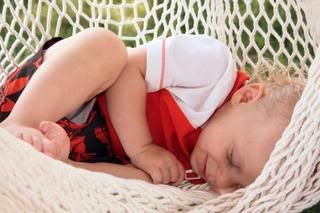 This one was taken without the flash on, so it's a little darker. Here is how he slept for an hour or so. When he woke up, he had rope marks all over! He sparked lots of conversations as people passed by.