I can't believe I forgot to post about our zoo trip in early August! We went for Jon's company picnic, and Corbin had a great time! Here are a couple of pics.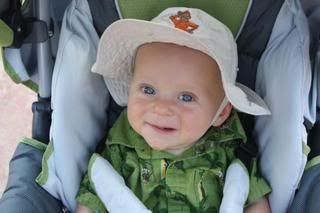 We got him all dressed up in his monkey safari outfit
He had the best time in the aquarium. It was just his height!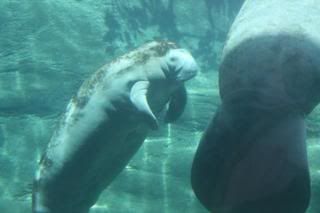 We got a great view of the manatees!
Looking around the aquarium with Daddy
Mommy wore him most of the afternoon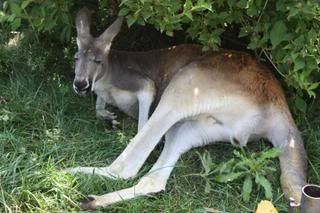 The kangaroos are out in the open- you just walk through the area where they are.
No story here... just a penguin.
It was a fun day- it wasn't too hot, and we got a lot of exercise. I can't wait until next year when we can take him to the waterpark next door!