Corbin had his 9 month appointment today, and he was 18 lbs, 13 oz (25%), and 29 inches long (60%), with a big 19 inch noggin. While he has been sleeping through the night like a log, he decided last night to change it up a bit & get up twice!
He is crawling on all fours now, pulls himself up on everything, cruises around wherever he can reach, and he also climbs the stairs as of Tuesday. We put up the baby gates blocking the stairs and he was
very
mad about it.
Here are a couple of action pics.
I'm gonna make it up there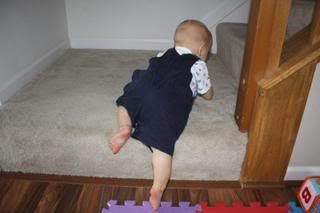 Here I go!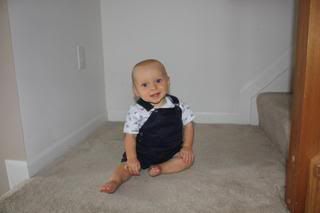 I'll take a short break. I sure am proud of myself!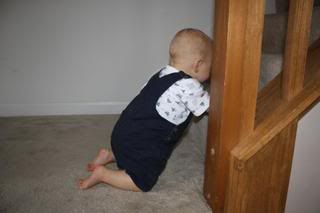 Oh there's more!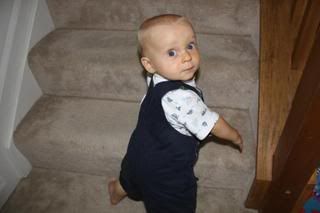 What? I'm allowed to do this, aren't I?
My 9 month pose
D@mn baby gates!