Here are the remainder of the Holland trip pics. Sorry I have been slack again. Holiday travel messed me up a little.
We took a walk along the shore on Saturday. I wore Corbin in the Bjorn, and it was quite a workout for my calves to walk with him on me in that sand (not to mention the pounding waves!)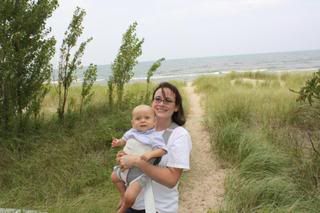 Getting ready to go- in my aunt & uncle's backyard
Walking along. It was a very bright day out, so we squinted a lot. It was near 90 degrees, too.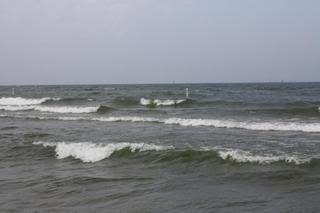 Waves
We walked down to the state park. This is a view from the pier.
Us on the pier- there wasn't a rail or fence- we sort of had to balance.
Getting ready to swim in Lake Michigan with Daddy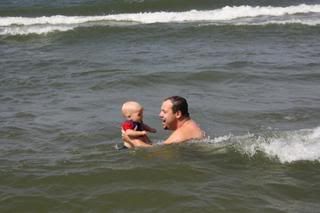 In the water- in hindsight, I should have put a lifejacket on him. The waves were pounding that day. He had gone in the night before & loved it, but the waves scared him a bit that day.
Daddy helping Corbin get his first sand castle experience
Playing independently
Ooh that's cold!
Playing in the sand
One last smile for the road!