Saturday, we went on our first tailgate with Corbin! He was such a good baby- happy and playing all 8 hours! He did take a half hour nap in the morning, but that was all the time he could spare for sleeping. He was too busy making friends and exploring!
Ways to survive a tailgate with a baby:
1. Enlist 2 or more eager pre-teens to entertain
2. Set up cooler barricades
3. Don't sweat the small stuff (like filthy socks)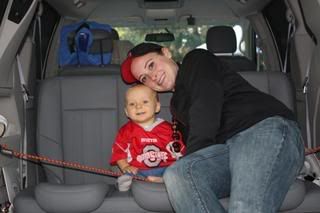 Here we are in the back of our tailgate at 8 AM. I was an hour and a half later than Jon & Corbin b/c I was making food.
When we say "O!", Corbin will do the "H!"
New friends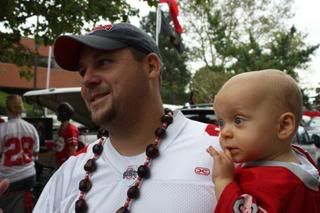 Corbin listens intently to the Buckeye chatter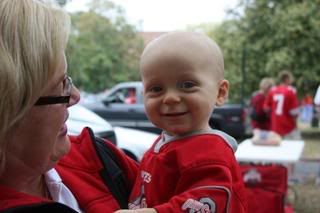 With Grandma
Our favorite play quilt put to good use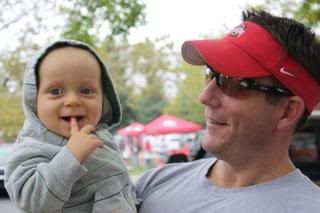 It was a little chilly in the morning, so I had to put a hoodie on him. I thought this pic was so cute!