I apologize for slacking so much on the blog. I think we are finally done travelling for a while. Here are a few pics from this year's trip to Slegle.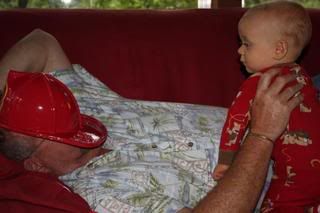 Playing with Grandpa Rick
Checkin out Great-Grandpa Kranz's hand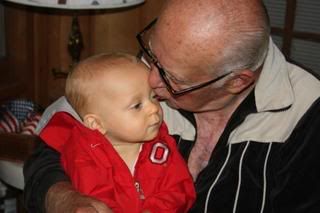 Now accepting kisses
Great Grandma Kranz baked me a 3/4 birthday cake! I have to practice, after all, for my big party in a couple of months!