Corbin went sailing for the first time last Friday night, in Holland, MI. We stopped by my aunt & uncle's home on the way back from Chicago. Lake Michigan is so pretty. Now Jon wants to go back!
Getting ready to go!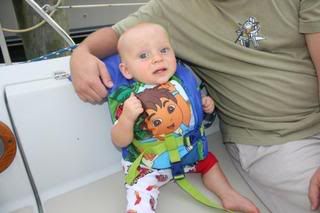 Sporting their cool Diego lifevest!
Daddy & Corbin
The sun started to set. We left around 7:30 and got back around 11. Corbin got to sleep on the boat. It went well until he woke up & I realized I had no bottle for him- I had forgotten it in the car!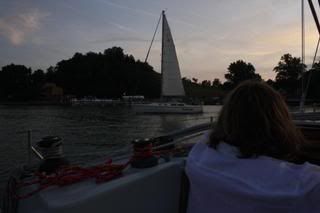 There were a few other sailboats out as well.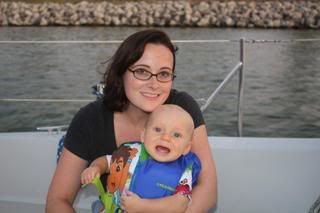 Mommy & Corbin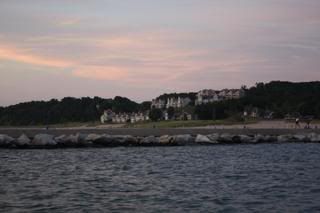 One last view before the sun goes down.
Soon, I will upload some more photos of Holland & our walk along the beach.