You mean there's a toy in there?
I love my Busy Ball Popper from Santa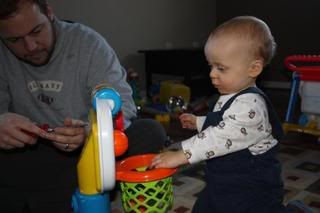 Slam Dunk!
What? I am not getting into trouble!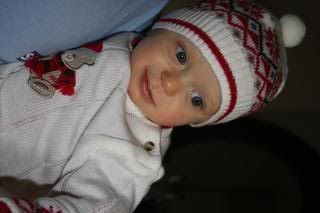 Our Christmas Sickie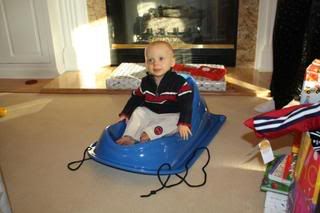 In my new sled! Can't wait to sled down our little bunny hill in our new backyard!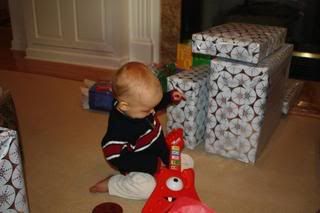 Cool! A Yo Gabba Gabba guitar!
A sick boy needs lots of cuddles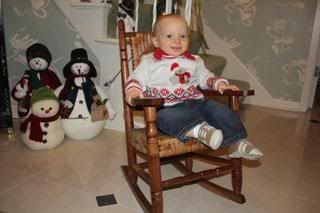 In great-grandma's toddler rocker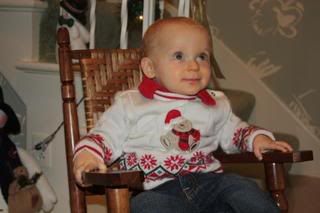 Hopefully next year, I won't be so sick. Mom & Dad didn't get too many photos because I just looked miserable most of the time. Thanks for looking!