We took Corbin to his first professional hockey game last night. I was very nervous as to how he would do, since we would be out past his bedtime. He did really well! He was unphased when the cannon went off & when a hockey puck came crashing into the glass in front of him. We've decided that this makes him goalie material.
The Jackets won in overtime (although we headed out with 7 minutes left in the 3rd period), so I think Corbin is a good luck charm. He also got to see Stinger & 2 goals scored in front of him. He loved clapping along with the crowd.
With Daddy before we left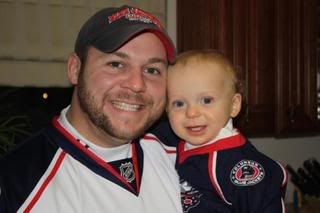 And Mommy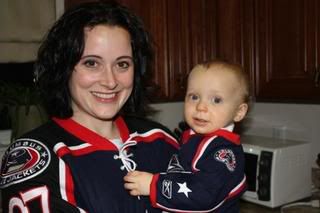 Game-time!Blurry cell-phone pics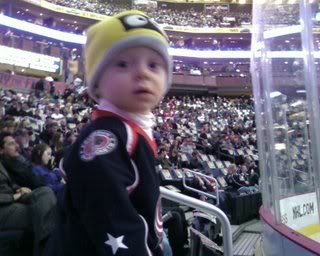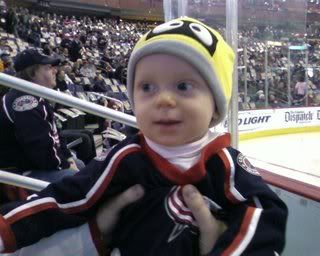 For those of you who don't know already, his hair is coming in curly!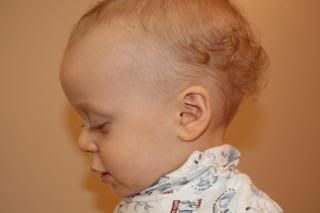 The drool-challenged photos from the other day. He loved that balloon & carried it around all afternoon!