Corbin turned 2 today!
We traveled down to Newport, KY, just as we did for his first birthday & visited the Newport Aquarium. It was a long day, but it was worth it. Corbin seemed to enjoy himself.
Here are some photos from our special day.
Walking in with Daddy
Ooooh!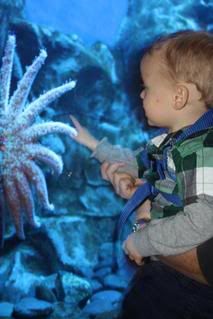 In the Frog Bog play area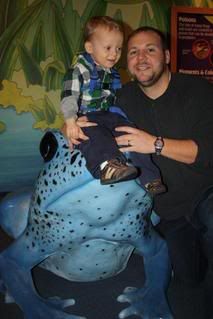 Some sort of jellyfish?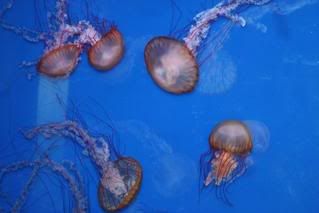 Sharks!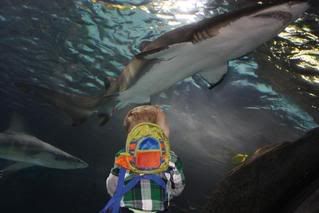 Save me, Daddy!
Petting the sharks
Afterward, we had lunch at McDonald's & we had this old man talk our ear off. He had some sort of affiliation with the University of Cincinnati football team, but we didn't ask his name. Either that or he was delusional! Either way, he was nice & he got Corbin an extra happy meal toy in honor of his 2nd birthday.
His party is on Sunday. We decorated the house for Christmas the other day, so that it would be pretty for his party. We're keeping it simple. The only thing I am really making is a cake for him, and that is out of necessity, since he has an egg allergy. Otherwise, we're going as easy as possible...