I'm over a week late, but better late than never! Three children 2 & Under makes it a little busy around here!
We celebrated Corbin's birthday on November 22nd at 4 pm. We had the party here & invited our playgroup friends & family, too. It was kind of a large party. I think next year will be the first year we do a destination party- probably at a bouncy house. He's still too young this year.
The theme was Diego/Dora. Corbin had a fantastic time. He was running around, squealing excitedly the whole time. He worked up an appetite, too, because he ate all of his grown-up-sized piece of pizza, and of course his cupcake and ice cream, too.
Here's the cake that everyone else ate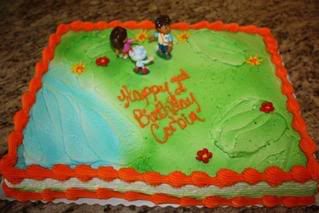 and Corbin's egg-free cupcakes that mommy made
A couple decs
Corbin sat in a toy truck while he ate his pizza in the playroom
Cousin Ethan came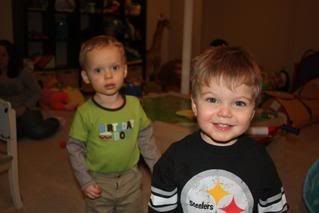 Opening presents. He was into it, but there were so many that I had to help to speed things along.
He loved this puzzle from Uncle Mike
Hmm, let me look a little closer
From Grandpa Rick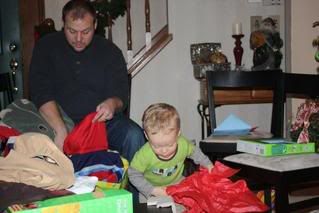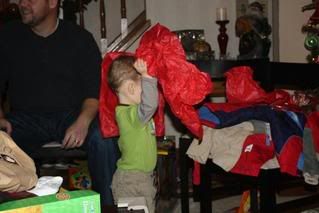 Time for cake!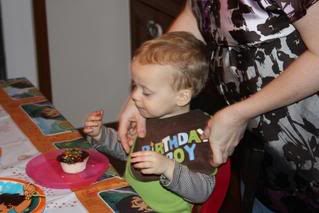 The twins celebrated in their own way
Corbin's friend Braeden
He really loved the cupcakes
Mmmmm