We had such a fun Christmas weekend! It was so wonderful not to travel this year. We celebrated & entertained at our home & it was very special to us.
The festivities began when we had a Christmas Eve party with appetizers and game night. Here is a peak at the spread: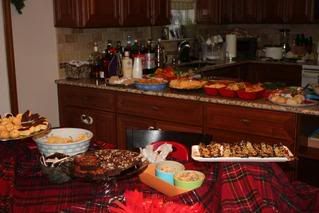 We had Amie and Avery over, too. Corbin was very interested in Avery's big boy game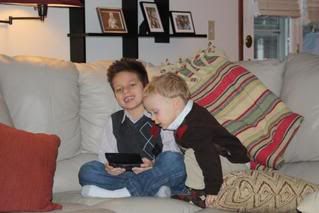 The boys played wii in the basement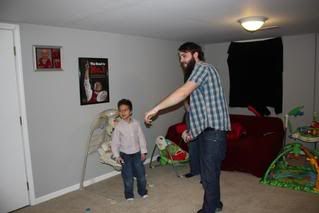 Santa came that night! Corbin let us read him The Night Before Christmas. He loves that book!
First glimpse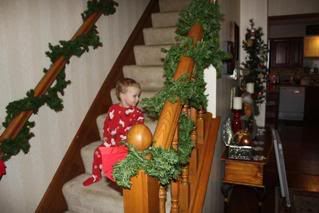 Wow!
Can't wait to dig in!
Opening his electronic drum toy
The room was stuffed!
Opening his music table
Cool! Grandma Mary made him an ABC book and he also got a leopard that responds to touch.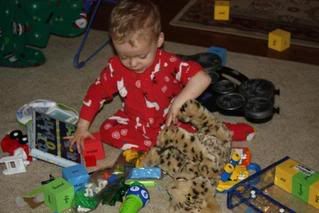 Playing with his flashlight that he had in his stocking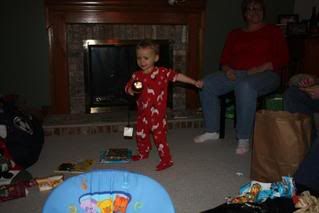 The next day, we celebrated with Jon's family. Here he is with his new piano from Aunt Jeni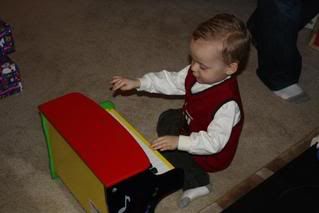 Playing with cousin Ethan
Daddy helps out with a new toy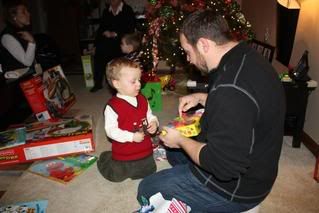 Wrestling with Aunt Jeni on his new beanbag
Sadly, this is the last post of Sweettart Cravings. It has been such a fun journey these past few years! Now, we have a new blog to fill, starting after the first of the year. This blog will be more reflective of the entire family. Visit with us here:
Team Kranz
From our family to yours, we hope you had a merry Christmas and have a happy, healthy new year!