Here are Corbin's 2 year stats: 27# and 34" tall. It was the first time he didn't need to take off his clothing and he got to stand on the scale and against the wall for the first time. He is in the 50% for weight and 25-30% for height.
We went to the Mothers of Multiples' Christmas party on Saturday & Corbin had a blast.
Here is is before the party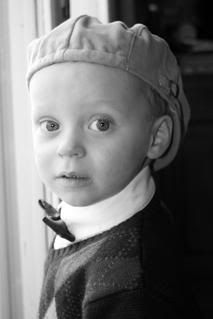 new Janie & Jack outfit that Grandma Mary got him for his birthday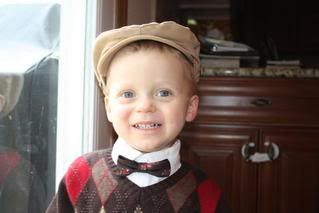 At the party, they had pictures to color!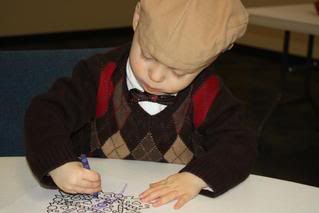 Photo with Daddy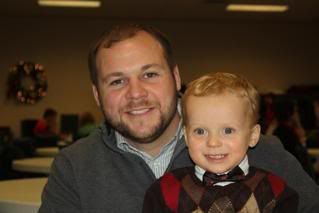 What did you get me, Santa?
Cool! A Blue's Clues See 'N Say!