We celebrated with Grandpa Rick over the weekend. We had dinner out at HomeTown Buffet. Corbin didn't eat much except for the desserts (of course!)
We also took a trip down to the Picktown lights and Corbin marveled out the window once again at the cool house decorations set to music.
Here he is opening a gift. He is really good at it!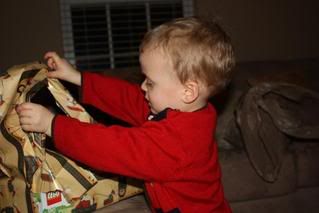 He loves his Duplos!