Friday night, we took Corbin to the park for his first swingset experience. We had a great time. He went to bed super-easily that night.
Here he is walking into the park with Daddy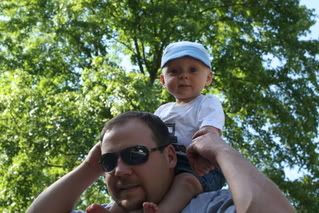 First time in the bucket swings. Can you see those teeth?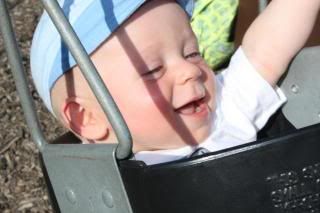 Stopped to make a funny face!
Rock on!!
Time to slide!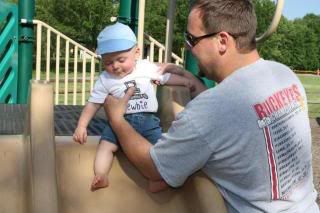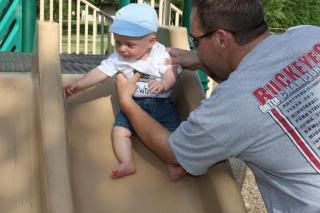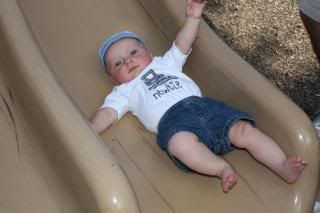 That was fun!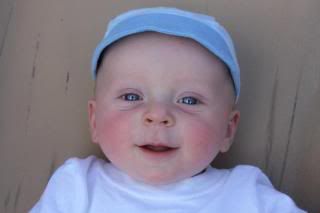 Daddy & baby