Corbin is 7 months old today. I can't believe it! Time is just zooming by. It seems like every time I look at him, he looks and acts "older."
He started this thing where he rolls to where he wants to go. No crawling yet, although this morning in bed, he "army crawled" with his arms for a second.
He has a couple more teeth coming in on the bottom. No top ones are at the gumline yet. Appropriately, he is gnawing on everything, especially his right hand.
We got some cool new fancy diapers in the mail yesterday. Of course, I have to now have a fashion show.
Here he is in his new minky camo dipe: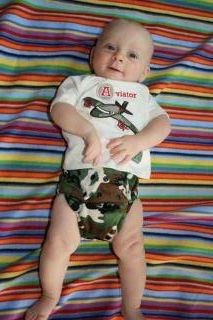 Corbin of the Jungle: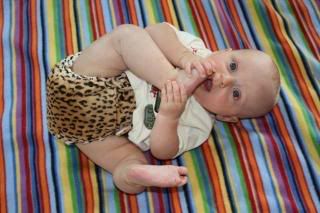 Mmmm, tasty toes!
and a Ruby Minky;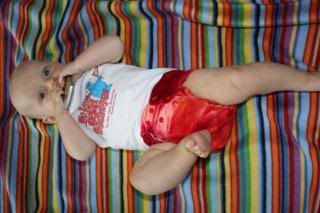 Mmmm, tasty cell phone!