I got to play with my grandparents after dinner on Tuesday night
Grandma Deb is a funny lady- I tried to give her a new hairdo!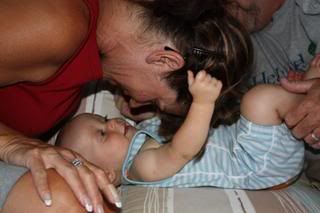 Grandpa Rick is a cuddly one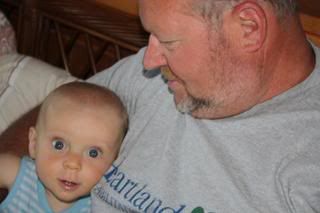 I inspect my favorite toy: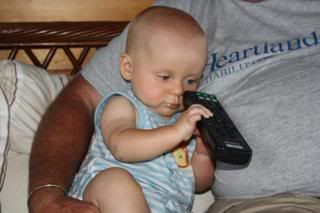 Electronics are fun!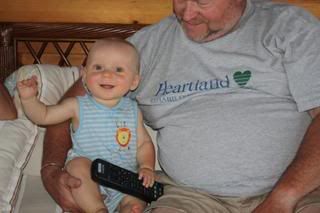 Mommy & Daddy, I am getting bored! Will you take me into town to the toy store?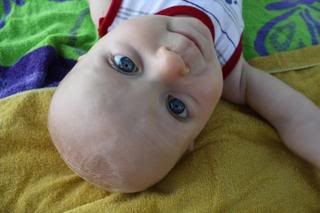 Wow! Thanks! Look at all this new stuff!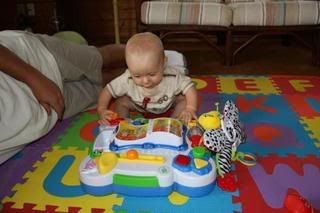 Mommy swore she would never get one of these, but she couldn't resist when she saw how badly I want to walk. She promises she will not use it anywhere where there are stairs!
Hey Daddy, do you know when my last meal was?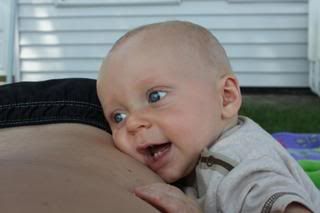 A while ago! I'm hungry!
I'm already embarrassed by my parents kissing me!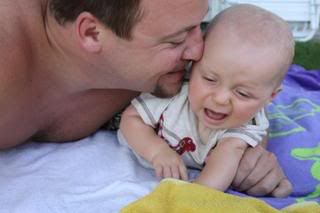 And because we had soooooo much fun that day, I decided to break my STTN streak and wake up at 2:30 and demand to play in the amusement park that they call a living room. See how dark it was still?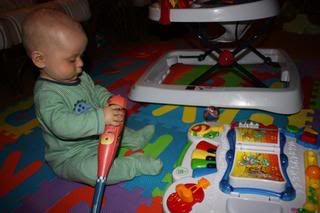 I had a good time, but I am glad to sleep in my own crib tonight!