Dad let me stand independently on the fourth of July.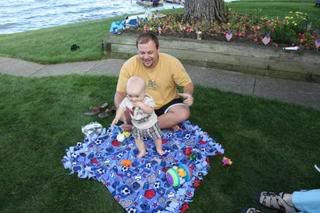 Doesn't he know I'm a little young for this? Faceplant!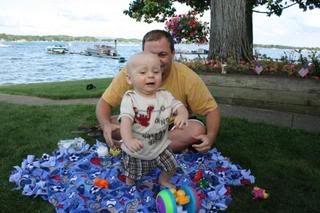 My cousin and I got to spend some quality playtime together. I got jealous that he was playing with the exersaucer toy, so I thought I would go play with it to. Good thing he likes to share!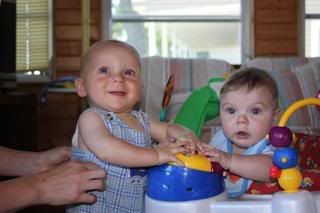 Mom staged this photo because I had a yellow car on my hat.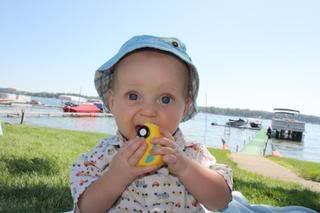 This is my great-grandpa Montgomery.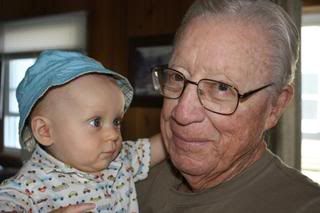 Four Generations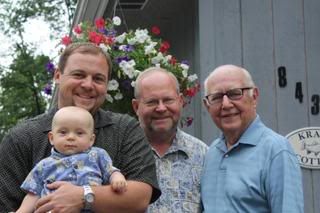 I'm sure there are more to come!