Get your team colors, that's how!
Doesn't it look like he should be holding a martini glass? I should photoshop one in! lol
Here we go, the smile shot!
We went out for a little ride to the ice cream shop after it was installed. I think he likes it!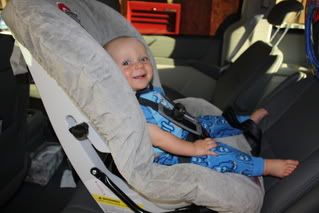 He was checking everything out- he can see out the windows now!