I agreed to a little photo shoot today because Grandma Mary wants an "A" picture for her alphabet scrapbook.
What are these?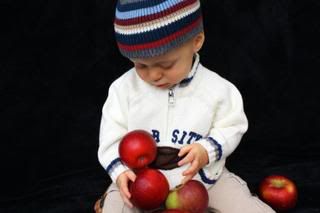 They are very interesting! I need to study it a little.
With our pumpkins. I think we are carving them this weekend!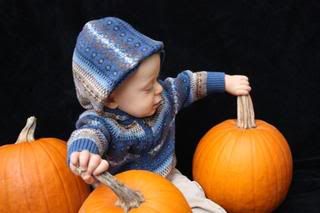 I tried to pick them up, but they were too heavy!
Then Mom tried to bury me in apples and pumpkins. But I escaped.
Hi there! I see you!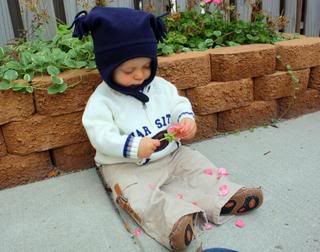 After our shoot, I took a little time out to smell one of the last surviving flowers. And pick it apart.
Thanks for looking at my new fall photos!