We took Corbin trunk or treating last night. It was fun. Free candy, hot dogs, doughnuts and cider!
We got to run into a few of Corbin's friends. Everyone looked very cute in their costumes!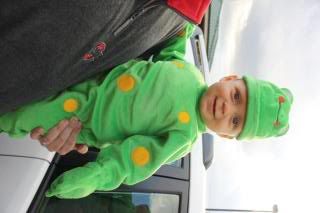 Little froggy! We actually have two different costumes this year. All together, they cost us $2! :)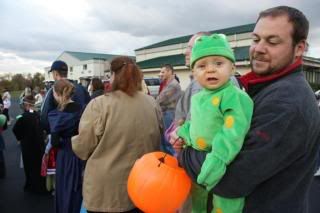 Waiting in line to trunk or treat
Checking out the birdie at the "zoo" trunk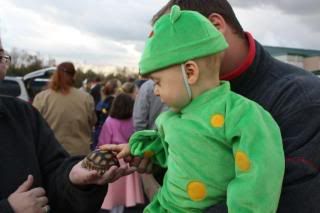 Petting the turtle
With Mommy
In front of the Buckeye trunk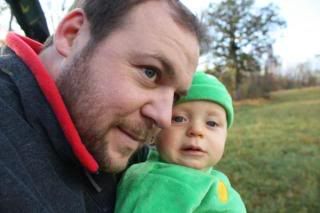 On the hayride with Daddy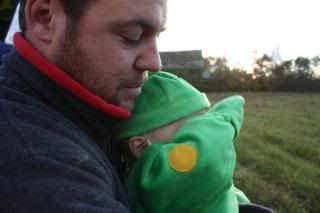 Soon, he was getting so sleepy! We had a very busy day, and he ended up falling asleep in the car on the way home.
I did give him a taste of a Dum Dum sucker this morning & he got some animal crackers there that he will eat as well. But Jon & I got to eat the hard chewy fun stuff!